Be Bald!
Yes guys, we better start believing. And although we act like we're blind, there comes a time that denying that retreating hairline makes no sense anymore. Inlets, thinning hair, balding zones… life is hard.
Did you go bald because you always wore a casp? Or because you had (too) much sex? (No way!) Let's say: myths are myths. Balding is a bummer, but you're not the only one. Are you between 30 and 40 and do you notice your great hair is slowly disappearing? Then you belong to the 45% of men who are going through this at that age. So, you are not alone. Does it make you feel better? Probably not.
But why do you go bald? A shiny crown can have different causes:
You inherited it. Baldness is often hereditary and you probably already feared that at the sight of your dad. Your old man didn't have a say in it either, of course. Hair loss by heredity usually goes gradually.
You have a scalp that is in poor condition. Maybe there's a lack of certain nutrients or you use aggressive shampoo, you had a lot of sun or spent too much time in the pool (chlorine). All this can disrupt the blood flow and therefore the hair growth. Check your diet and your personal care products. And definitely swap your current shampoo to a 100% natural one.
You have an iron deficiency. If you have insufficient iron in your blood, it may lead to hair loss. It doesn't make you go bald straight away, but it does make your hair thinner and thinner. Fortunately, this process can be reversed. Get a check-up at the doctor's and pump up that iron level!
You have a disease or use medication that causes hair loss. Your doctor should be able to tell you all about it and if applicable, about the side effect of medication you're using. Kaerel can't do that. Good luck man!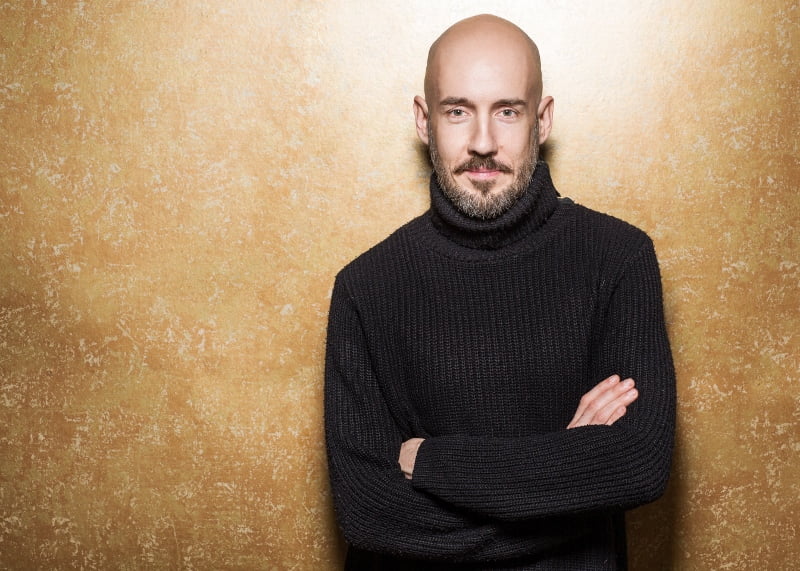 Going bald at an early age is shit, of course. But chances are you're going to have to deal with it some time. What about those magical hair growth remedies? Well, they're bullsh*t. Unless you are in total denial and want to have a cow lick your scalp (yes, this is one of them!). Eat a variety of fresh produce, make sure you get all the vitamins and minerals and use a 100% natural shampoo without any crap. Don't want to? Then just go and get it all shaved. Be proud, be confident!