You know that guy? That man with a great group of friends, the most beautiful girlfriend, a top management role and one success after another. He jumps on his bicycle in the evenings and starts the weekend with a round of boxing. He takes good care of himself and the world around him. He knows his talents and he knows what's really important to him. And most of all: he always looks super stylish. How does he do it?
Kaerel watched them carefully, those guys with style and with a heart for the world. And that's how Kaerel came up with a list of brands-to-know. Brands that bring your wardrobe to the next level. Not only because they look insanely good, but also because they have a damn good story. And if you're one of them or if you'd like to be, then you need to have a good story. So, here they are: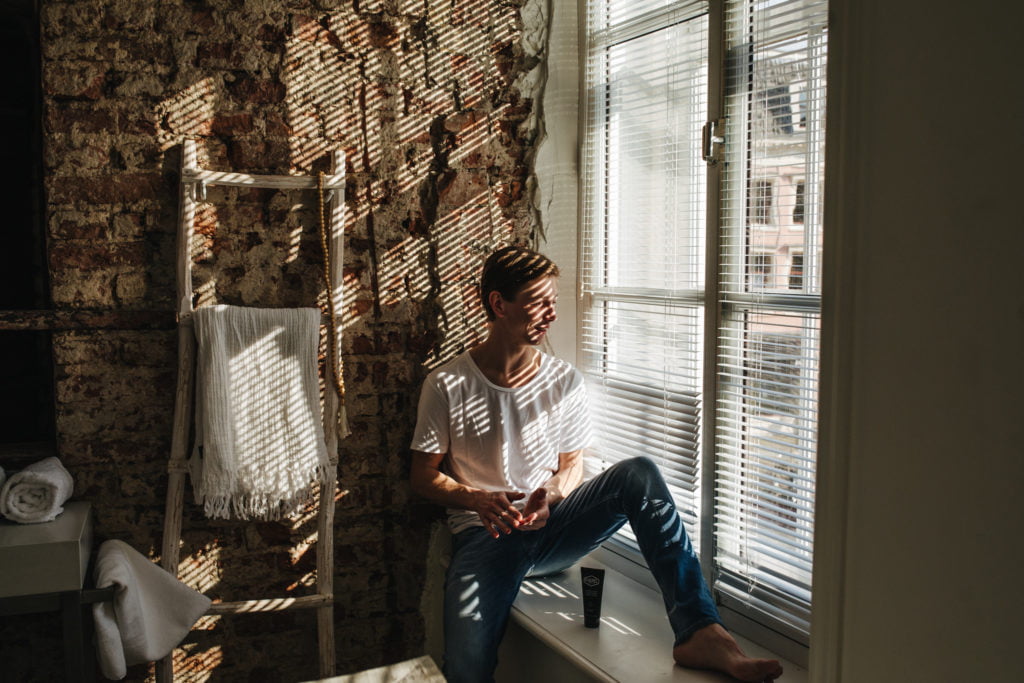 Kuyichi Jeans
We keep it simple, because this brand says it best: 'Kuyichi Pure Goods is a group of Dutch people who love denim and love the world. We make jeans for people who enjoy life and value life. We think life should be fun for everyone. The people who make our clothes want to enjoy life as well. That's why we choose sustainable materials and suppliers that produce in a fair way.' And that is the only way to go!
Qnoop socks
Crazy socks. We've been addicted to them for years now. But the fabric, cotton, has to be organic. Organic cotton uses 50% less water and no toxic chemicals are added in the production process. That's great, because you do not want those on your body. Therefore, there is only one brand for socks that you'll need from now on: Qnoop. 'We believe change starts from your feet up. That's why we make sustainable socks that stay a couple.' You are welcome.
SKOT Fashion shirts
You've got a great pair of pants, you've got your socks, now you need a shirt. Of course, Kaerel has a recommendation for that as well: SKOT, the most durable shirt in the world.' With minimal impact on nature and a positive impact on the people who make it. Fashion should be fun and fair, not polluting and inhumane. The vision of SKOT is that everyone has a sustainable wardrobe. Quality, design and sustainability go hand in hand. You have to wear it to experience it.'
Veja sneakers
But the stylish man is not leaving the house without sneakers. VEJA designs sneakers since 2005, and they do it a little bit different. They say: 'We infuse each stage of production with a positive impact. Sneakers that treat humans with respect, are produced in dignified conditions, in direct consultation with producer associations and manufacturers. '
Well, this should help you out quite a bit. You're now set up with a stylish outfit from head to toe, with a damn good story too. We love it! Don't forget to start your day with your Kaerel hair & body shampoo to complete your sustainable charm and style. Style with a twist.